Commercial Roof Cleaning In Columbus
We Wash all types of Commercial Roofs safely and effectively!
3-year Streak-Free guarantee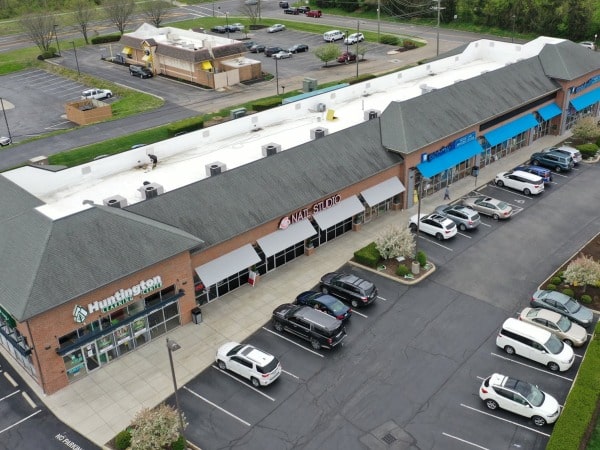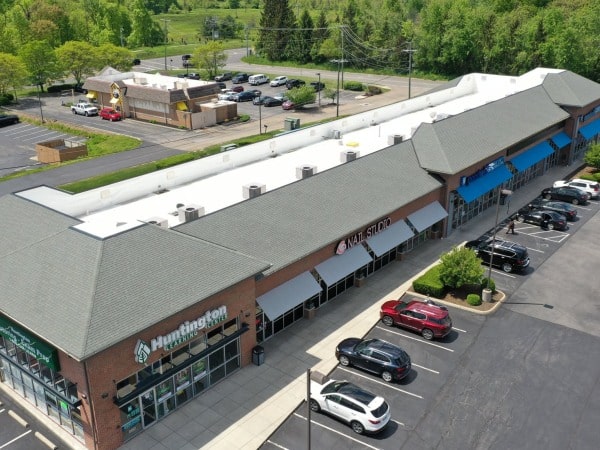 Top Rated Commercial Roof Cleaning in Columbus OH
We have the equipment and manpower to get your commercial building looking its best.  Whether you are prepping it to sell or maintaining it for the long haul, we can take care of every aspect of cleaning the exterior of your property.  Trust in us to get it done and get it done right.
3-year Streak-Free Guarantee
On All House Washing and Roof Cleaning Services
Benefits For You to enjoy
Apartment complexes and condo communities
We know that apartment complexes and condo communities have special needs when it comes to keeping the buildings maintained and looking as good as they possibly can.  You can rest assured knowing that we have the manpower and equipment to tackle any project…big or small in a timely manner. We know how to work around the busy comings and goings of a busy complex and community.  We keep the interruptions of daily life to a minimum while still producing amazing results!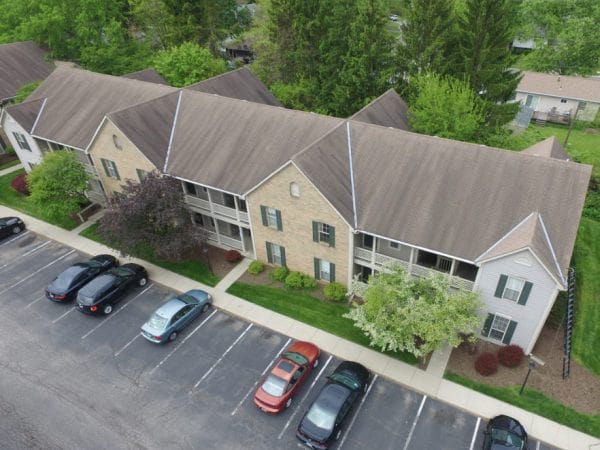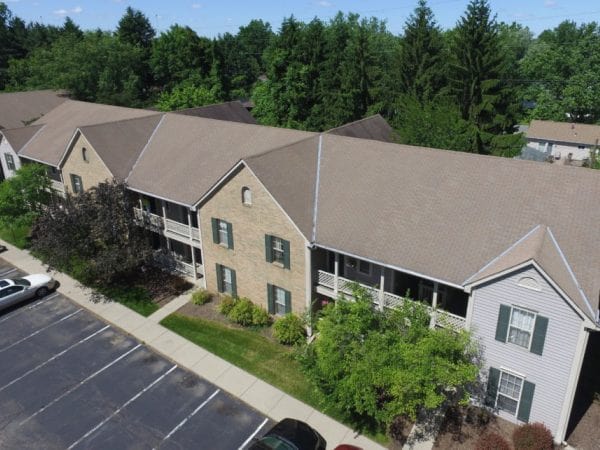 We mainly provide specialty roof cleaning in Columbus, OH and the surrounding areas. We have gone to other cities and states to do projects as well, New Hampshire, Chicago, Michigan, Indiana, West Virginia, Kentucky, and Tennessee to name a few.  It just needs to make sense for all involved. If you have a project outside of our immediate service area, please give us a call to discuss!  (888) 516-0008
View Some of our
Commercial roof cleaning projects
Get Commercial Roof Cleaning
In 3 easy steps
What Your Neighbors Have Been Saying
Commercial Roof Cleaning in Columbus
Forza Roof Cleaning is dependable, timely, and did an amazing commercial roof cleaning job on our TPO roof! Forza Roof cleaning's crew was easy to work with and responsive to customer needs.  We have school children present for most of the day and they accommodated our schedule very well. They gave an accurate estimate and communicated well throughout the process. We couldn't be happier with the process or the finished product! We highly recommend Forza Roof Cleaning!
Commercial Roof Cleaning Columbus OH
Forza Roof Cleaning did an amazing job of cleaning our commercial roof. Very responsive and always kept me in the loop about timing. Roof looks great. We had a problem with moss and so far the moss is dead and has fallen off without damaging the roof. People who see our roof for the first time, ALWAYS ask if we had a new roof installed. I highly recommend them to anyone.
Commercial Roof Cleaning Columbus
Today we had our apartment complex roofs cleaned by Forza Roof Cleaning.  The results speak for themselves and I feel they did an excellent job of cleaning our roofs. Their 3-year guarantee was another major factor in our decision as I appreciated that they stand behind their work for longer than the others in this business. I would highly recommend Forza to anyone needing a commercial roof cleaned.
Learn About all of Our Specialty Roof Cleaning Services
Frequently Asked Questions
Yes!  We carry a 2 million dollar liability policy and of course, vehicle insurance and workers comp. 
Absolutely!  We offer our exclusive 3-year, streak-free guarantee for exterior walls and roofs…even for our commercial clients!
Yes!  We know that working with a commercial property doesn't always happen during normal business hours.  We'll schedule and coordinate the work to try and help minimize the amount of interruption required to do the job the right way.  Whether we have to come in and do it on a weekend or at night, you can rest assured that we can get the job done the safely and effectively, the first time. 
Ready To start your project?