Shingle Roof Cleaning In Columbus
We can make your roof look brand new for a fraction of what it would cost you to replace it!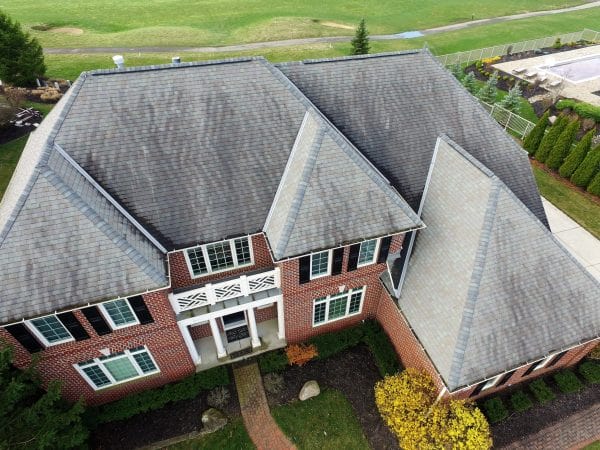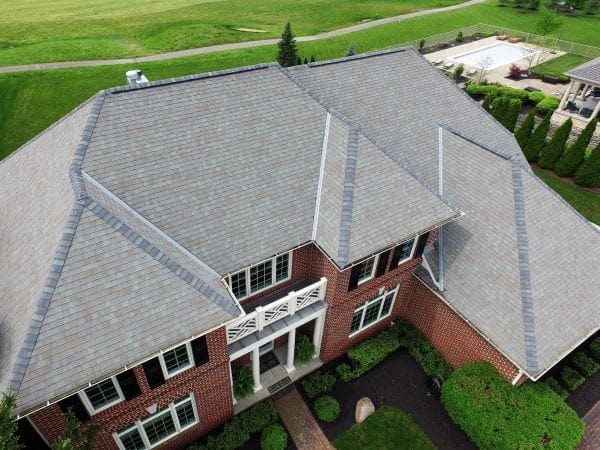 Top Rated Roof Cleaning in Columbus OH
The bad news, those ugly black streaks on your roof aren't going away on their own. They're only going to get darker and more widespread. The black streaks are caused by a very hardy black algae that is feeding on the limestone in your shingles. It's unsightly, yes, but the worst part is that it's eating your roof slowly but surely. It's reducing the lifespan of your roof by years. The good news is that we can safely, gently and very effectively clean your roof to not only get it looking its best but we'll be extending the life of your roof in the process. Who wants to spend thousands of dollars replacing their roof when all it needs is a professional cleaning that only costs a fraction of the price to have it replaced?
3-year Streak-Free Guarantee
On All House Washing and Roof Cleaning Services
Benefits For You to enjoy
Always Gentle - Always Safe
Get amazing results With Our Columbus ROof Cleaning
Having your roof professionally cleaned is one of the few home improvement projects that will actually pay for itself in added value to your home.  If your roof is covered in black streaks, moss and lichens then that's the first thing people will see when they pull into your driveway.  If you're trying to sell your home then the first thing a new buyer will think is that they have to replace the expensive roof.  99% of the roofs we see are structurally fine.  They don't need to be replaced, they just need the bio stains removed.  When we come in and work our magic, you're left with a roof that looks like it's brand new for a fraction of what it would cost you to replace it.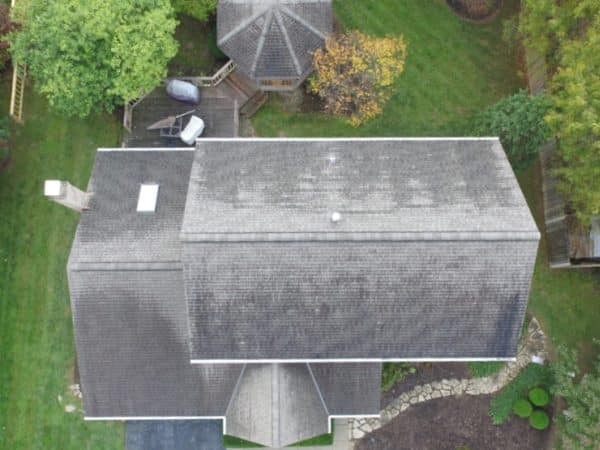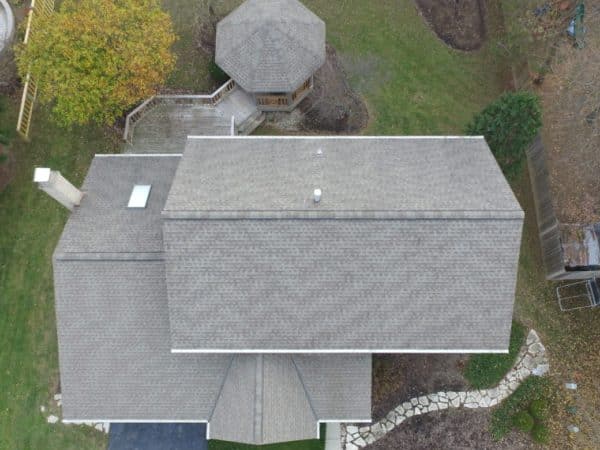 We mainly provide specialty roof cleaning in Columbus, OH and the surrounding areas. We have gone to other cities and states to do projects as well, New Hampshire, Chicago, Michigan, Indiana, West Virginia, Kentucky, and Tennessee to name a few.  It just needs to make sense for all involved. If you have a project outside of our immediate service area, please give us a call to discuss!  (888) 516-0008
View Some of our Shingle roof cleaning projects
Get Shingle Roof Cleaning
In 3 easy steps
What Your Neighbors Have Been Saying
Roof Cleaning in Columbus
Our 10 year old roof had lots of staining from mold and mildew. Forza Roof Cleaning LLC did a fantastic job cleaning it last year, and it still looks brand new. The owner, Dwayne Cooper, is always helpful, courteous, and reliable. I would definitely recommend their roof cleaning services without a second thought.
Roof Cleaning Columbus oh
I had Forza Roof Cleaning clean my roof and siding earlier this summer and they did an awesome job. Dwayne and his team were very professional and easy to work with. Very glad I chose them over traditional power washing services. Would highly recommend their roof cleaning service.
I had a rental unit I was selling that had a great deal of stains on the roof shingles. The shingle roof cleaning I bought at Home Depot did not put a dent in the stains. I found Forza on the internet. Dwayne removed all of the stains which definitely contributed to the curb appeal of the house.
Learn About all of Our Specialty Roof Cleaning Services
Frequently Asked Questions
It's an algae called Gloeocapsa Magma.  It's a very hardy algae that can withstand extreme temperatures.  It's main food source is the limestone that they put into the shingles for added weight.  The "black: is their harden shell that protects it from the UV light.  If it goes unchecked then it will ultimately eat the roof causing the roof to fail long before its warrantied time.
Typically, if you're seeing "green" on your roof then you're most likely seeing moss.  Moss adds a little extra ugly to your roof.  The biggest problem is that the moss is rooted around the granules on your shingles.  If anybody tries to use pressure or force to get it off then it will pull all of those granules right along with the moss.  Our process is very gentle so that the integrity of the roof remains.
That's an absolute NO.  NEVER use pressure on your roof.  Pressure will remove the granules on your roof and void any warranties that might be in place. The granules are the roof.  Everything below the granules (fiberglass, asphalt, limestone filler) are designed to hold the granules in place.  When the granules go, the roof goes.  They protect the shingle from the UV light.  The UV light breaks down the asphalt in the shingle which causes roofs to leak.  Our cleaning process is extremely gentle so we can eliminate the possibility of damaging the roof.
Ready To Restore Your Roof?