House Washing In Columbus
We use a very gentle cleaning process to get the exterior walls of your home looking like new!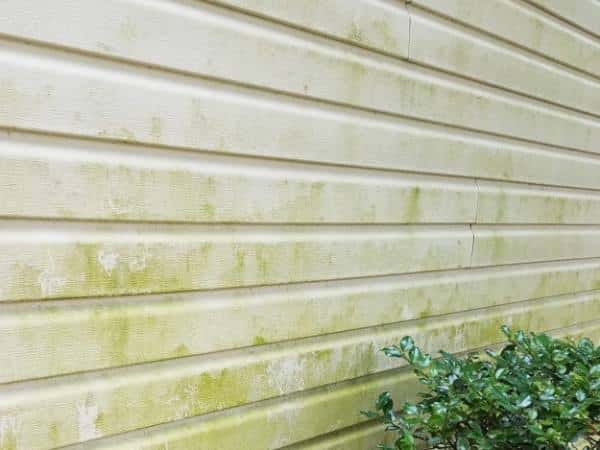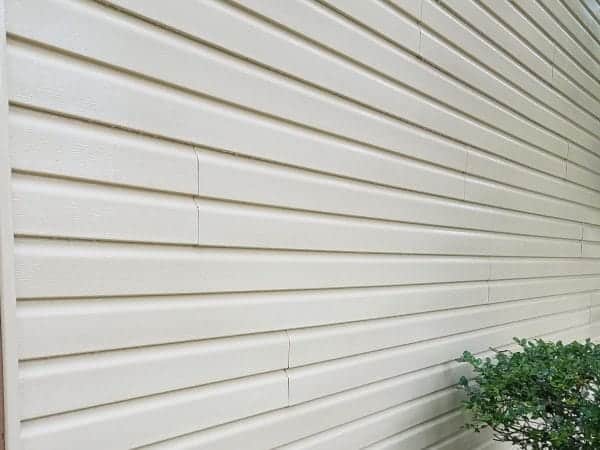 Top Rated House Washing Company in Columbus OH
Whether you have vinyl siding, aluminum siding, brick, stucco or wood, we have a gentle process of cleaning it.  Using a pressure washer on these surfaces isn't a good idea.  With our gentle cleaning system, broken windows, broken siding, scarring on stucco and wood are all a thing of the past.  With our proprietary blend of algaecides, fungicides and biodegradable detergents, we can gently and safely clean and sanitize the exterior of your home without the fear of something getting damaged.  Our solution is safe for plants, pets, and people.  It's all water soluble and biodegradable.  Nothing left behind except for a beautifully clean home.  What can we do for you?
3-year Streak-Free Guarantee
On All House Washing and Roof Cleaning Services
Benefits For You to enjoy
The best Exterior Cleaning
No matter what material is used to make up the exterior walls of your home or business, (wood siding, vinyl siding, aluminum siding, brick, EIFS or stucco) using high pressure on them is not a good idea.  There's just no good reason to hit your home with a 4000psi pressure washer.  The risks far outweigh the reward.  Broken windows, blown seals, and visible damage happens all the time.  Sadly, we see it every day.  
Also, pressure washers only scalp the bio living on a surface.  It doesn't kill it.  It just moves it around.  It's kind of like using a lawn mower to cut down a dandelion.  It's gone for a little while but grows right back because the mover didn't kill the roots.  Our gentle cleaning process kills the bio at its root.  That's why we can guarantee our cleanings for 3-years.  We sanitize surfaces and get rid of any bio living on it. This lets you rest easy knowing your property is in good hands and will be cleaned with professional gentle care.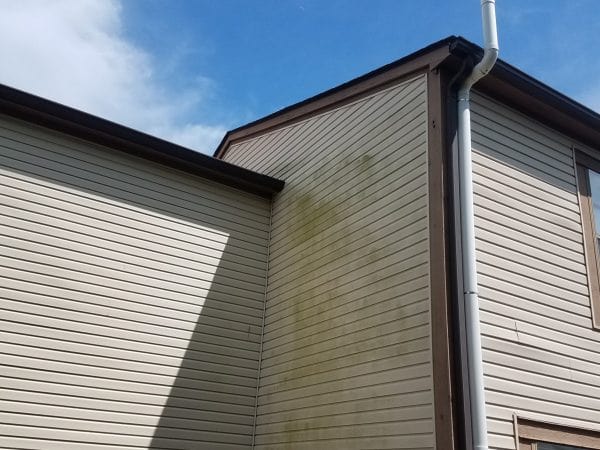 We mainly provide specialty roof cleaning in Columbus, OH and the surrounding areas. We have gone to other cities and states to do projects as well, New Hampshire, Chicago, Michigan, Indiana, West Virginia, Kentucky, and Tennessee to name a few.  It just needs to make sense for all involved. If you have a project outside of our immediate service area, please give us a call to discuss!  (888) 516-0008
View Some of our House Washing projects
Get House Washing In 3 easy steps
What Your Neighbors Have Been Saying
House Washing in Columbus
Unbelievable house washing experience, efficient and effective,  spent days washing sides of my house with Forza cleaning our house looked brand new and have had zero mold return… if you value your time and energy use Forza today and gain more freedom in your life… never power washing again!!!
House Washing Columbus OH
Dwayne at Forza Roof Cleaning is everything you hope to see in a small business owner. Personally responds to all messages, easy to talk to and work with, and shows up on time to do the house washing the right way. I have no intentions of ever washing my house again…he is now in charge of the outside of my house forever! 
My logs were covered with this black stuff and it made my cabin look dark and dreary.  My cabin looked brand new. I was extremely happy. In fact, I was so impressed that I hired them to clean my house. If you need house washing or roof cleaned then give them a call. I highly recommend them.
Learn About all of Our Exterior Cleaning Services
Frequently Asked Questions
NO!  Our cleaning process is extremely gentle.  The pressure we use to clean is around 50psi,  that's less pressure than a garden hose. Now, compare that to a pressure washer where the typical water pressure coming out of it is around 4,000psi.  There's just no reason to use high pressure on the exterior walls of your home.  It's just not worth taking the chance on breaking something or ruining your siding.  There's a much better way to get the exterior of your home clean.  Trust your home to the professionals.  Let us come out and take care of all your exterior cleaning needs.  You'll be happy you did.  We're so confident in our abilities that we'll guarantee that no ugly bio stains will come back for 3 years.
We use a proprietary blend of algaecides, fungicides and detergents.  It's designed to penetrate the cells of the bio growing on exterior surfaces.  As it penetrates the cells, it de-oxygenates the cell which kills it.  This is why we can guarantee your cleaning for 3-years, we're not just scalping the bio and moving it around like a pressure washer.  We're completely eradicating any type of single-cell bio living on the surface.  Our solution is water soluble and biodegradable.  Safe for plants, pets and people. It won't leave behind a sticky residue.  All you'll be left with is a clean and sanitized surface and a big smile on your face.
Of course, house washing falls under our exclusive, 3-year, transferable, streak-free guarantee.  If any bio-staining does return within 3 years of service, we'll happily come out and treat the area for free.  No hoops to jump through and no red tape involved.  Give us a call or email and let us know what's going on and we'll take care of it.
Ready To Restore the beauty of Your Property?